Customer Reviews
Excellent buy much better than the tape type training leads
Philip Booth
I've had other training lines which I found difficult to handle and manage. This line is far easier to handle as it has some weight to it so it coils v easily although it's not too heavy even when wet. It dries quickly even when thoroughly soaked. So far I've found nothing negative about this line, good value for money.
Samantha Swinburn
This is a fantastic lead & do not have anything bad to say. Love the colour options & the material. Our last lead was poor quality & our dog managed to chew through it, but this lead is great!!
Leanne Brown
Strong extra long ideal for training. Really well made and also attractive.
Bill Hodgetts
This was just what I needed for recall training my Border Collie pup, can highly recommend it and the brass fittings just finish it off. Was so impressed with this lead I ordered the short version to match. Highly recommend the workmanship and speed of delivery.
Ian Brown
Excellent product for long lead control. Would recommend
Kevin Buchanan
A well made product at a great price, light and comfortable on your hands yet strong and durable great for recall training
frank austin
Excellent product, well made and strong enough for the job required. Recommend purchase from this company.
Alan McDougall
Related Products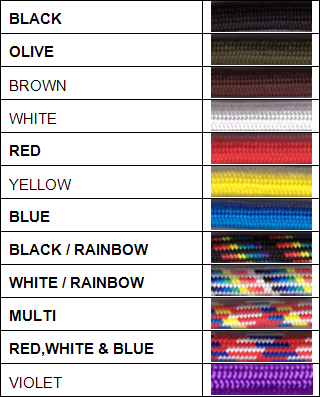 Current Reviews: 15