Customer Reviews
Good quality, value for money, lasts for ages on active, muddy, wet Springer Spaniels, washes well and soft on their necks too. Can't fault it.
Linda Heppinstall
01/01/2016
Bought two of these to replace a worn out one. Only problem i have found is that if the dog pulls a lot the metal loop rubs on the braid and eventually wears it down until the rope underneath is exposed. But that is now resolved as our dog does not pull as much. Good product.
MARK BORTLIK
23/10/2015
This is brilliant. My springer walks by my side and i can slip off the lead and this remains on his neck and he thinks he is still on his lead.Well made and durable. Great.
MARK BORTLIK
28/08/2015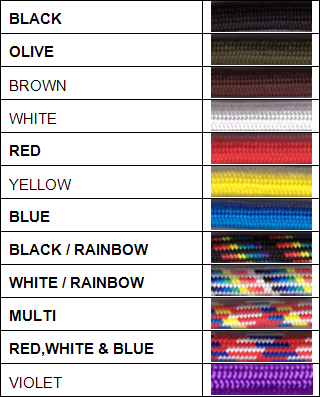 Current Reviews: 3