High Quality Rope Dog Leads from The Dog Lead Shop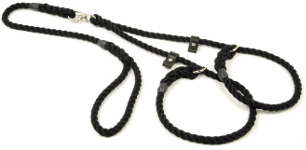 The Dog Lead Shop has been supplying premium quality dogs leads to dog lovers across the UK for over 10 years. All of our rope dog leads and braid dog leads and collars are manufactured by hand in Devon, England by KJK.
KJK leads are well known for their high quality dog leads and are recommended by dog trainers, dog clubs, breed societies, dog wardens, kennels, the RSPCA and police dog trainers.
Our Dog Lead Range
We have a large range of products, including:
We also have more specialist products such as
double ended clip leads
and
over-shoulder leads
.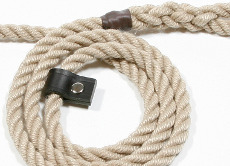 Rope Dog Leads
Our range of rope leads are made from top quality marine rope and are hand spliced. We do not use metal crimps or simply melt the ends of the rope together like other low quality leads. You can choose from a variety of different rope diameters, lengths and colours to suit any dog and their owner.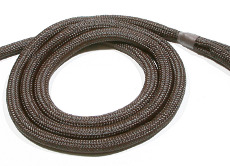 Braided Dog Leads
Our braided dog leads are bar-tacked (a tight line of 42 stitches) for a reliable finish you can depend on.
We also have a range of reflective leads and collars that shine in car headlights from 200 metres away; keeping you and your dog safe from dusk 'til dawn.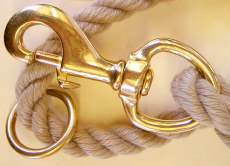 Brass Fittings
For that extra something special, we offer an upgrade on most of our products to include brass fittings. Remember to tick the "Brass Fittings" tick box before adding to your cart.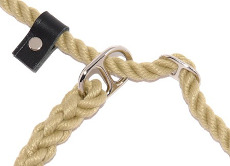 Latest Addition
We have recently added double stop slip leads to our product range. These offer the control benefits of a slip lead without the worry that the slip will close too tight around your dog's neck.