Customer Reviews
Really pleased with the slip lead. Very high quality and comfortable to hold.
Mat Horton

15/01/2016
Beau are Staffordshire bull terrier loves to pull on his lead so we thought wed try him with a slip lead and he is a lot more steadier we feel.. It was easy to use and we are finding Beau a lot more easier to control and he is enjoying his walks more.
Marika Watts

13/09/2015
Our business is dog training and have been using these leads for over the past 5 years ever since discovering them. They have never let us down, ever. Ergonomic for both handler and dog, they are a no frills item of equipment that are well made with quality material. No rope burn with powerful breeds either. We've used them on dogs up to 55kg with no problem. Inexpensive, effective and well designed. We prefer the leather stopper version but the rubber stop works nearly as well. Only tiny gripe (and we mean tiny) is that the shrink tube on the handle splice could be a bit more heavy duty as it sometimes pops off. Overall 9/10 and that's with never ever experiencing a 10/10 in 26 years. Thoroughly recommended.
Stuart Kemp

27/06/2015
A nice lead with large heavy ring which makes for a smooth action. The lead releases very quickly and smoothly making it easier to control the dog.
Les Homan

08/05/2015
Simply the leading, lead...................................
Dave Taylor

31/10/2014
Dog lead was as described and the delivery fast. No problems to report and would order again.
Catherine Wandzel

06/04/2014
A lovely bright red lead which suits my black cocker spaniel. Love the slip concept of lead. No more fiddling with clips and can secure dog quickly.
Joanne Thomas

07/02/2014
Excellent product - materials and finish is top quality. Very friendly and helpful service as well - thanks
Ben Smithies

06/01/2014
Bargains - stock clearance items
Stock clearance items listed at a discounted price.
Related Products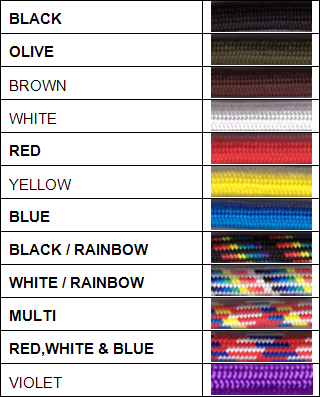 Current Reviews: 12